link helvetica, search sans-serif; text-align: justify;">
The vast majority of screens available on the market now are LCD screens (Liquid Cristal Display) with so numerous advantages over CRT cathode screens that one should not hesitate to take the plunge:
People with AT are going to need increase the size of the font for easy reading: a large screen reduces the line breaks and thus the eye research movements
An LCD screen is much less tiring to look at than a CRT screen. The first e-book go even further by using a display technique which does not emit light: eye strain is the same as for paper reading!
Regarding the same screen size, LCD screen is much less bulky than a CRT: imagine the volume and weight of a 24-inch CRT!
Touch screens must be also considered, but with some restrictions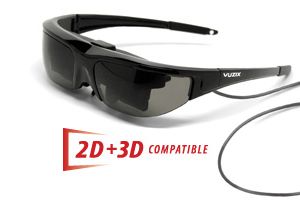 Finally, there are glasses or helmet with integrated display, at reasonable prices again, which have the advantage of following the movements of the head of the wearer, but the disadvantage of blurred vision when looking for a letter on the keyboard for example.